Henry Johnson was amazing. In 1917 he was working as a railroad porter when the United States declared war on Germany. He enlisted in the New York National Guard that became the 369th Infantry Regiment. Many of the 369th's soldiers came from Harlem.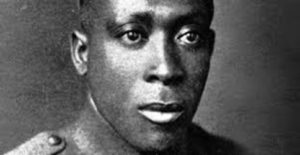 At the time, the military adhered to a separate but equal policy regarding race. African American soldiers suffered serious discrimination and harrassment and were often relegated to menial tasks. In 1918, France was in need of support. In response, U.S. General John Pershing lent the 369th to the French, though he made it clear that he considered African American soldiers to be inferior to whites.
The 369th division arrived in France in 1918, and remained under heavy enemy fire until the end of the war. Henry Johnson and Needham Roberts, another African American soldier in the 369th Infantry, performed one of the most sensationally heroic feats of World War I. In May of 1918, they were attacked by approximately twenty German troops. Although badly wounded, Johnson and Roberts fought back bravely and made the enemy soldiers retreat. This great deed prevented their entire unit from being killed. German soldiers referred to the 369th Infantry as "Harlem Hellfighters" because they were so tough in battle. None of the 369th was ever captured, they never lost a trench, and they never lost an inch of ground that was under their command.
Both Johnson and Roberts were awarded the highest military honor bestowed by the French government, the Croix de Guerre. In the words of General John J. Pershing, "This division [369th] was one of the best in the Allied Expeditionary Force."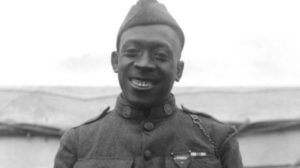 However, discrimination kept them from b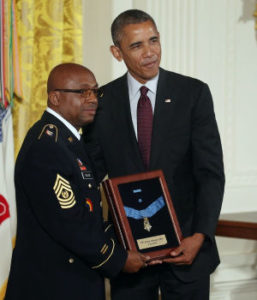 eing properly honored by the United States until May of 2015, nearly one hundred years after showing such military commitment and bravery. At that time Henry Johnson was awarded the Medal of Honor by President Barack Obama. Since Johnson and all of his relatives had died, the Command Sergeant of the New York National Guard accepted the honor.
Henry Johnson and Needham Roberts were amazing!!
#theywereamazing